I've have a few requests lately fro having some 1U/Tile options. This is something I have been wanting to do but wanted to make sure my double-row rails worked as expected. As there are now several Skiffy 642 cases in the hands of customers, I'm not feeling fairly comfortable with exploring Tiles options more.

Here is a mockup of what I would call a Skiffy 742: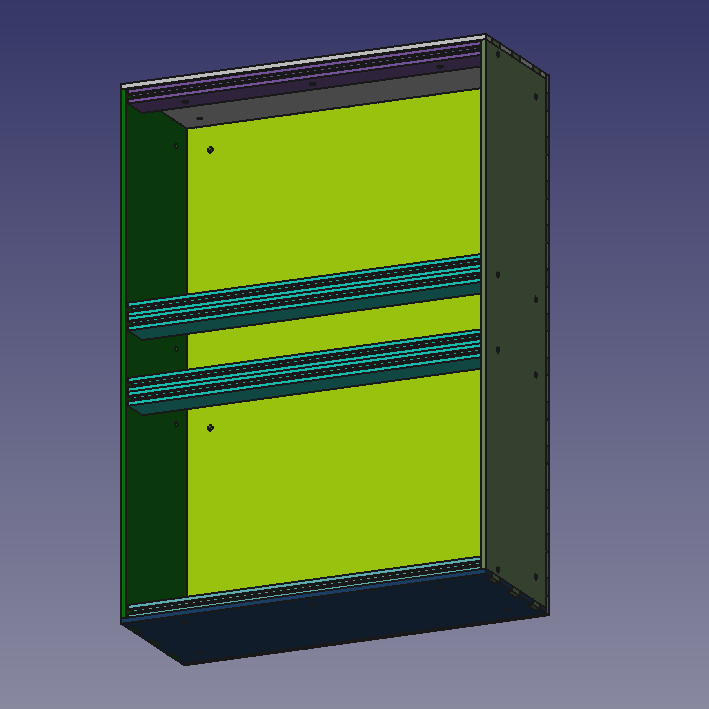 That's getting to be a bit comically tall so I suspect I will probably offer Skiffy 748, 756, etc. as normal options instead. I also would like to offer Skiffy 442, 456, etc. as well as have an option for the X series. At any rate, these are coming! I'm not sure when but hopefully soon!